The ESD 3.0 can unleash 3-6 minutes charging Rickshaws/Tuk-Tuks through the purchase of fully-integrated off-the-shelf vehicles, or if you have an existing fleet of vehicles through our retrofit kits. In this way Microtron is providing the flexibility for a variety of business partners from locations with varying market realities, import customs policies, and political landscapes.
The Retro Rick-e allows any existing Rickshaw or Tuk-Tuk to be converted from gasoline or CNG powered to run on pure electricity. At a considerably reduced price to the ESD 3.0 integrated new Rick-e, the Retro Rick-e provides the same benefits of an electric rickshaw powered by the ESD 3.0 system and simply requires an existing fleet of vehicles for conversion. While instructional guidance is provided, retrofit kits will require mechanics trained in electric vehicle conversions to ensure success.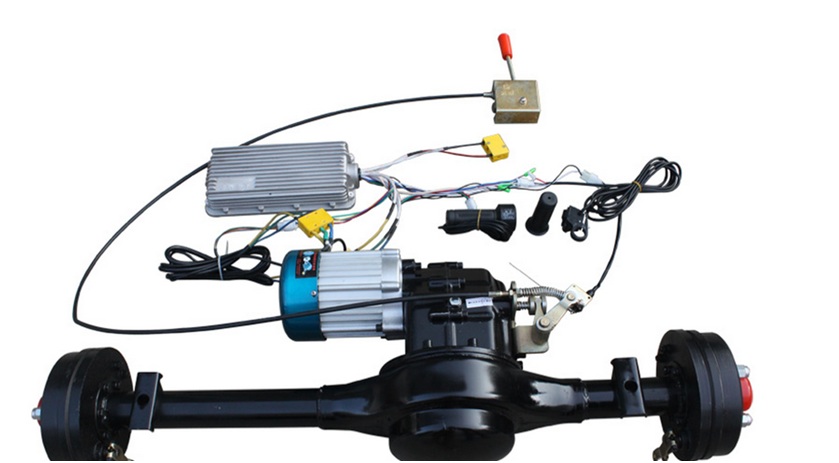 * Provided hours of the charge station operator, and only if fleet size & charging stations are sized in line with Microtron recommendations.
Existing vehicles can be converted by removing the internal combustion engine and its associated components, and replacing the rear axel. The conversion kit replaces the rear axel, with an axel connected to an electric motor, and the ESD 3.0 energy storage bank and charge controller fit into the space provided by removing the engine. The retrofit kit can be applied to a vehicle by a trained mechanic in one hour or less. Performance and range, are anticipated to be the same as the Rick-e, but this will vary based on the model and state of the converted vehicles.